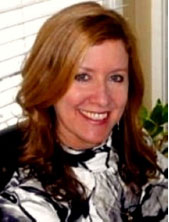 Dear Valued Client,
While I was relaxing by the pool in Anaheim, California in 1980, I decided to try a 2 week advertising experiment to see how many people would respond to an invitation they received at work to a sale at the nearby Newport Beach Marriott. I had to decide - what product to sell? I decided on 14k gold fine jewelry.
That two-week experiment blossomed and grew into a fine jewelry business that is almost a quarter century old.
Perhaps you chose jewelry from me at one of those early hotel shows, or on site at your place of employment, in my store on Balboa Island, in Scottsdale, or in Irvine….now you can choose via the internet!
This website is designed to be simple for you to navigate. I want to give you what I consider excellent choices for each of these gift-giving events. If you have something else in mind, just let me know by phone or email and I'll get back to you within just a few hours and let you know how I can help you.
My clients tell me over and over again they appreciate having a trusting relationship with their jeweler. I promise to work hard to continue to earn your trust.
Warm regards,


P.S. Your satisfaction is always guaranteed. It's easy to contact me.
714-404-2941 or
susan@susansmithjewler.com